Our History
Founded in the beautiful Loup River Valley.
In 1871, two young surveyors, J.N. and N.J. Paul, founded St. Paul. Both were captivated by the beauty of the Loup River Valley. Both brothers were played key roles in surveying the State of Nebraska. With the arrival of two railroads — Union Pacific and Chicago Burlington & Quincy — the town's population exploded.
A new train depot for the citizens of St. Paul.
Concerned about safety conditions at the old Union Pacific depot in town, citizens made their voices heard. They wanted a new Union Pacific depot for passenger and freight service. The citizens won. In March of 1914, Union Pacific dedicated the craftsman-styled depot with a pagoda-shaped roof. Patrons were ecstatic. This structure would serve the city until it was demolished in 1975.
Growth along Howard Avenue.
By the early 1900s, most of the one-story wooden false front buildings of the early days were replaced by stately two-story brick structures. Bay windows, ornamental pediments, and distinctive staircases graced the downtown business district. Dirt streets, shown in this 1917 photo, were replaced with brick streets just a few years later. St. Paul was booming.
Air Mail from St. Paul.
On May 19, 1938, over 2,000 pieces of mail were sent from St. Paul via National Air Mail Week. Besides letters and parcels, two crates of baby chicks from the Anderson Hatchery in St. Paul, the largest hatchery in the state, were sent up into the blue skies. Planes took off from the St. Paul's airfield, just north of town.
Dedication of the St. Paul Municipal Swimming Pool.
Over 1,000 people attended the dedication ceremonies of the new St. Paul Municipal Swimming Poll in the summer of 1958. The pool was dedicated to "the boys and girls of Howard County," proclaimed the mayor. St. Paul's city government has always been there for its citizens, especially the youth.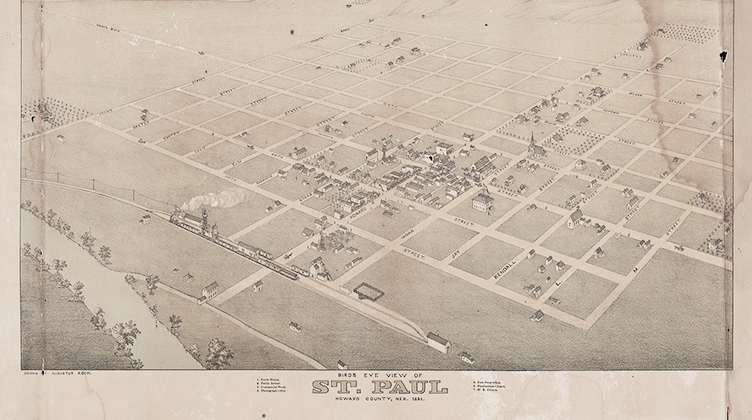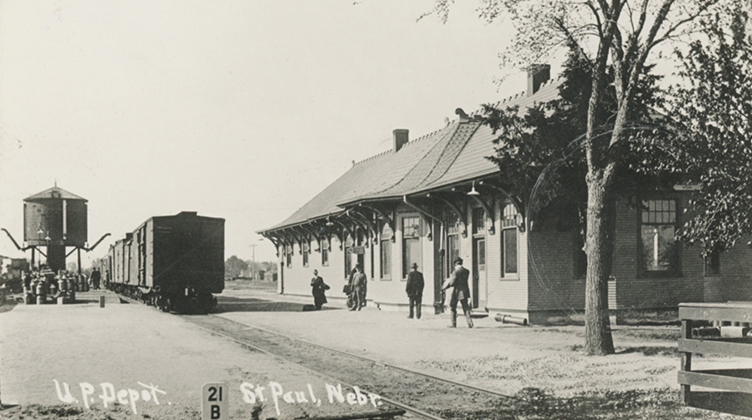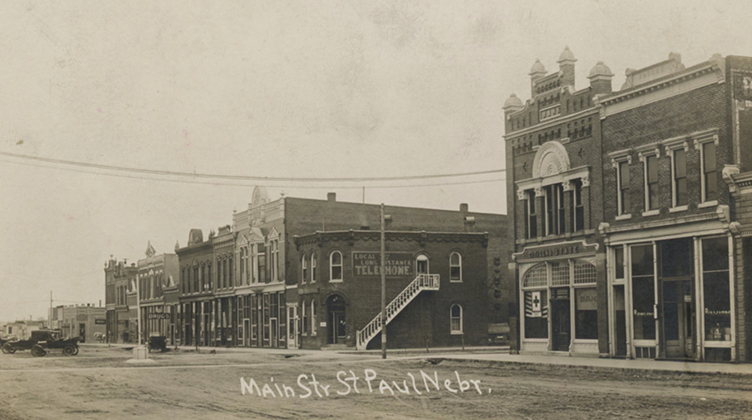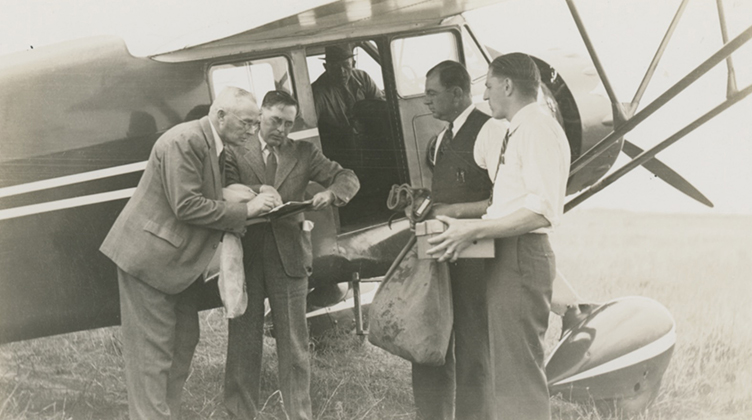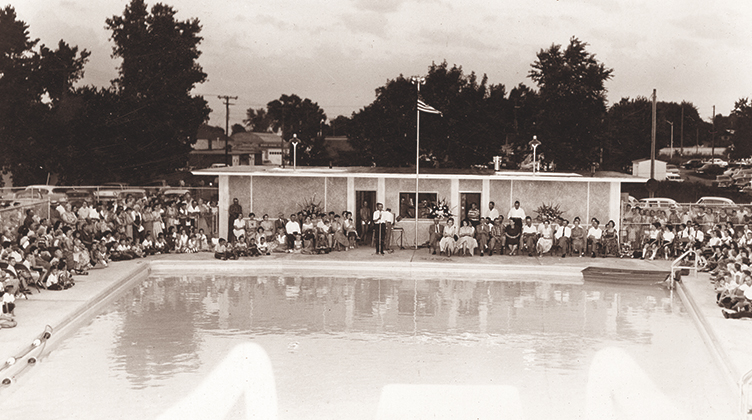 Schools
A great community built around great schools.
The City of St. Paul is proud to offer a comprehensive and enriching education for all of its students. St. Paul Public Schools offers elementary through high school education and is an NSAA Class C-1 school. Its athletic teams, the Wildcats, compete as a member of the LouPlatte Athletic Conference.
Visit St. Paul Public Schools Website
Health Care
Providing health care to all of Howard County.
The Howard County Community Hospital and Medical Clinic provide quality health care to the residents of St. Paul and greater Howard County. In addition to a 10-bed, critical-access hospital, the medical center also offers a variety of inpatient and specialty clinic services and a wellness center.
Visit the Howard County Medical Center Website
Find it all, here in St. Paul