St. Paul Area Attractions
Here in St. Paul, we have so much to offer.
Whether you're just passing through or here to stay, St. Paul is just the place to have some fun or just relax. We're located near several state recreational areas, but also have many attractions right here in town. There's always something going on around here.
Museum of Nebraska Major League Baseball
The Museum of Nebraska Major League Baseball is dedicated to illustrating the careers of over 160 men with Nebraska ties who have made it to the Major Leagues of American Baseball. The museum contains artifacts and information on native Nebraskan's and those with Nebraska roots or ties.
Major displays on the Hall of Fame players illustrate their baseball careers including trading cards, pictures, and artifacts. Additional displays are being developed for the "Nebraska's Top 25 Roster" including Les Nunamaker of Malcom, Johnny Hopp of Hastings, Rex Barney of Omaha, Billy Southworth of Harvard, Adolph Liska of Dwight, Tim Burke of Omaha, and Clarence Mitchell of Aurora.
The Museum is located in the Historic Downtown District of St. Paul Nebraska at 619 Howard Avenue. This is approximately 5½ blocks west of U.S. Highway 281. (Turn west on Howard Avenue at the Pizza Hut). Owned and operated by the St. Paul Area Chamber of Commerce. St. Paul is located in central Nebraska 30 minutes north of Interstate 80.
619 Howard Avenue
St. Paul, NE 68873
308-754-5558
Visit the Nebraska Baseball Museum Website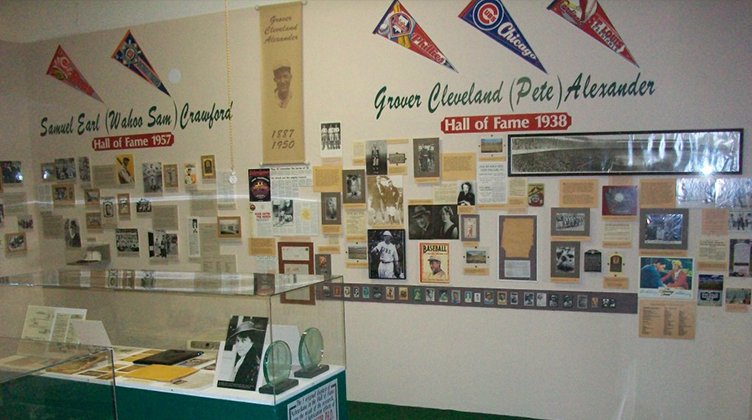 Tubby's Firehouse Museum
Tubby's Firehouse Museum includes firefighter Ron Tubbs' lifetime collection of firefighting equipment. The assemblage dates to the American Civil War and is housed in the former 1906 St. Paul Fire Station. The museum is open during community events, or by appointment.
Museum Details:
726 Howard Avenue
St. Paul, NE 68873
308-750-2819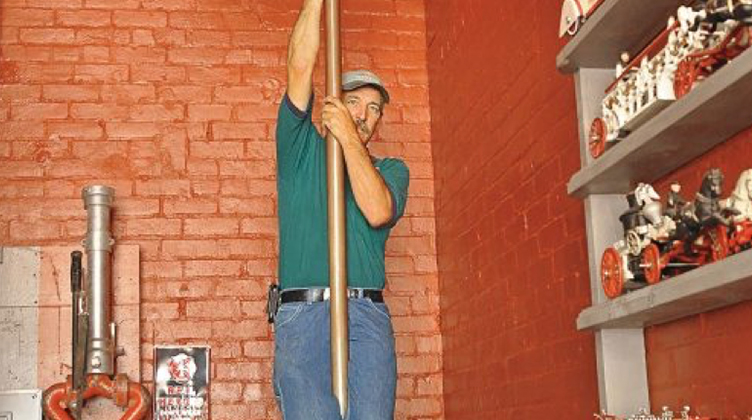 Howard County Historical Village
The Howard County Historical Village consists of authentic pioneer-era buildings including a Scandinavian Lutheran Church, general store, blacksmith shop, railroad depot, school and post office. The village is located across the street from the majestic Howard County Courthouse in St. Paul.
The Historical Village buildings and grounds are maintained by volunteers, with donations from the public. It is the Howard County Historical Society's goal to preserve the history of the County in a manner that will educate and inspire interested individuals and to collect and preserve artifacts related to the local settlement: social, ethnic, religious, economic, military service, and farming.
Howard County Historical Village Details:
Hours:
Saturday & Sunday: 1 p.m. – 4 p.m. (Memorial Day – Labor Day)
By Appointment: email historichc@historichc.org
900 Sixth Street
St. Paul, NE 68873
Visit the Howard County Historical Society Website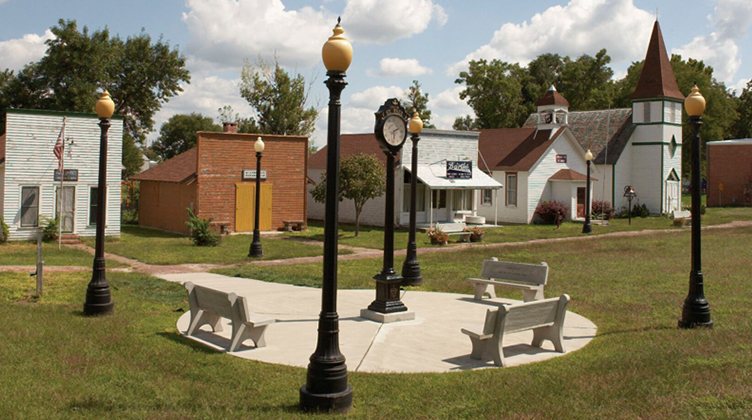 St. Paul Recreation Resources